GREAT! YOUR PAYMENT HAS BEEN RECEIVED
DID YOU JUST BUY SOME SUPPORT?
We endeavour to provide you the best support experience. It's always appreciated if you let us know how we did. If you are happy. Tell us! If you're unhappy. Tell us that too!
Please read the TEAMVIEWER section below.
DID YOU JUST DONATE?
Your donation is much appreciated. Thank you.
It's not about how much you gave but the act of your genoristy that's important to us.
Your donation will help us keep the uniCenta oPOS project humming along.
If you already have Teamviewer installed on your machine, all you need send us the YourID and Password.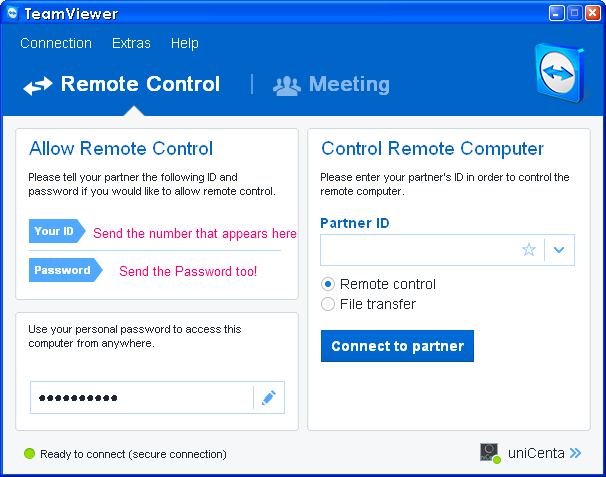 Send us Your ID and Password
Send To Support
If you don't. Please Download uniCenta Teamviewer
Once installed you will see this screen.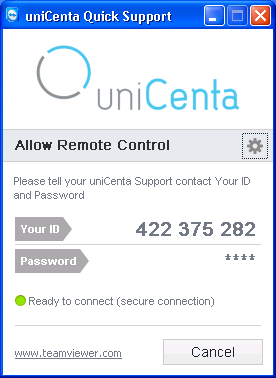 Your ID – has automatically been assigned
Password – already set by us